We believe that the future is created by those who think bigger. That's why we're excited to announce our name change from CoParse to Macro.
Macro's focus is on building a productivity suite as it ought to be — transforming the way people work, think, and collaborate. Traditional productivity suites haven't changed in years, resting upon the laurels of a 60 billion dollar industry ripe for innovation.
Unlike the status quo, Macro is an all-in-one workspace. The power of Macro comes from the unification of separate apps — picture Word, PDF, Spreadsheets, Powerpoints, and more tied together in one workspace with powerful integrations.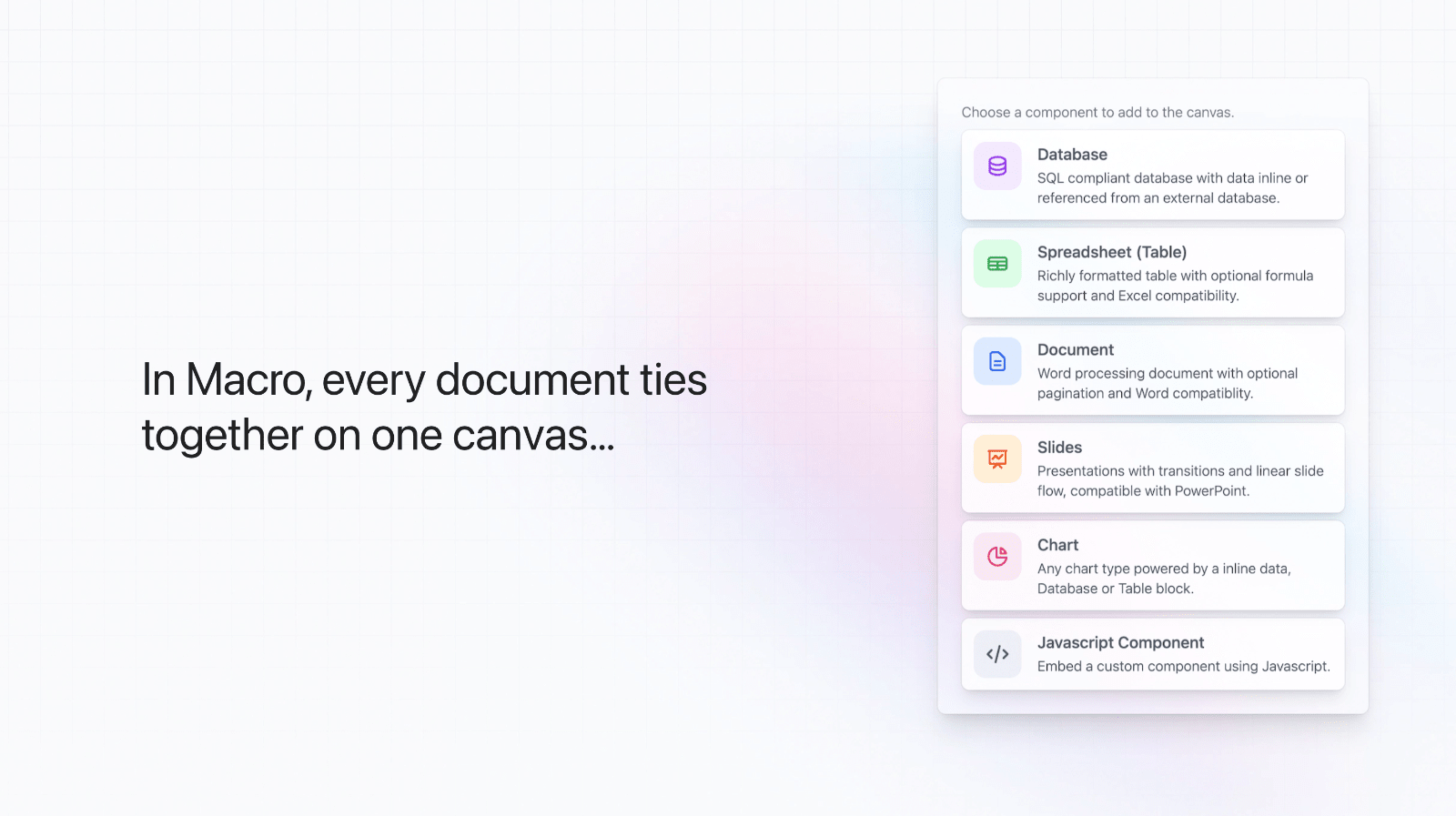 Instead of pasting a number from a Word doc, creating a chart in Excel, screenshotting that chart and pasting into Powerpoint, and then pulling your hair out when you realize the original data changed and you have to do the whole thing again... Use Macro, which supports your entire workflow on a 2D plane (like Figma), and automatically updates your generated outputs when the underlying data changes. Not only that, but each individual tool – a "block" in Macro-speak – is just better across the board.
No longer will document chaos prevail due to disjointed files and clunky apps.
In order to best achieve this vision, we need to create a product for the community to build on top of. So, we will be open-sourcing the foundation of our product: the canvas. In addition to the functionality described above, the open source canvas repo will include authentication, file storage, permissioning, and collaboration.
To stay in the loop as we gear up for our open source release, sign up for updates here.
Join our slack group to be a part of our rapidly growing community.